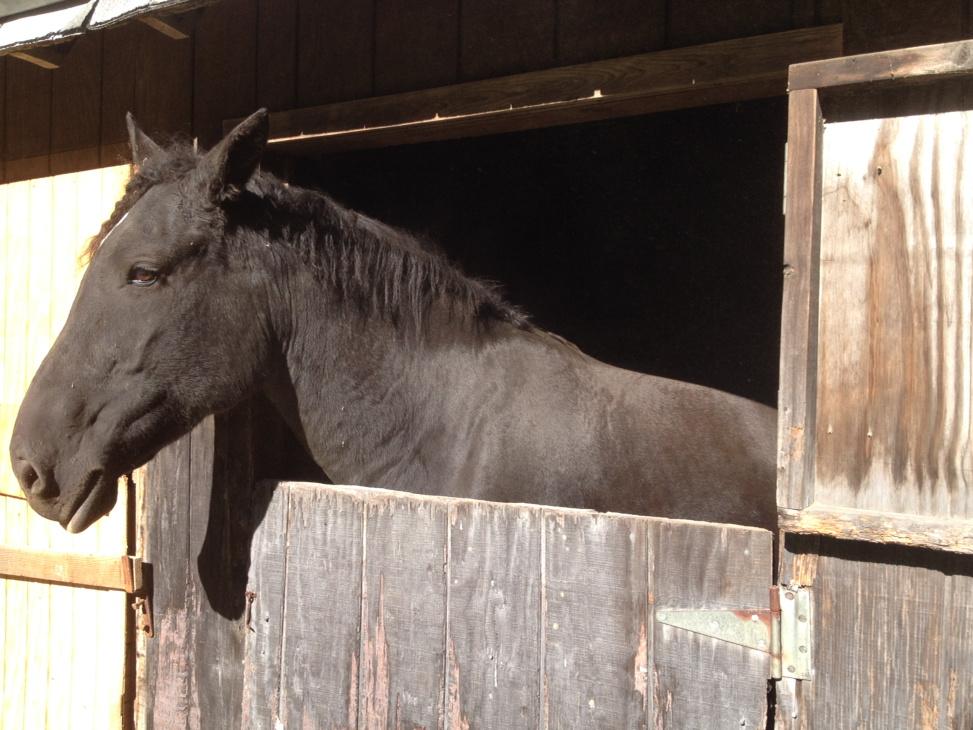 Crystal Bloom, the new addition at my house
The last week has been somewhat overwhelming. Of course there was the HL7 Working Group Meeting, and the Meaningful Use and Standards and Certification rule drop (two and a half reams of paper, thank the gods we don't print those things out any more). And of course, even though some of us had a long weekend, I managed to fill mine up with other activities. While contractors had finished my deck just before the WGM, I had a whole new set of kitchen appliances show up on Monday, and they were connected (mostly) and installed tuesday. What part of Monday wasn't spent dealing with appliances was spent making sure that the barn was ready for a new horse.
Monday I barely managed to finish all the paperwork I needed to start my Capstone project at OHSU, and will be writing more about that here subsequently. The long and short of it is that I'm in the homestretch of my Master's program. While I had originally intended to write a Thesis, I looked at the time commitment to do that (there's an additional nine hours that would be associated with that track), and decided that I really wanted to graduate the same year as my daughter (this June if all goes well).
I also just submitted a new profile proposal for bed management to IHE Patient Care Coordination just under the wire. Fortunately, I didn't have to write any of it. It was prepared by four OHSU students in the Summer term of the OHSU Standards and Interoperability class. I'll just be the chief promoter of it in IHE. It's a new area for PCC, but also completely in line with its mission. The coordination necessary to get a patient into a bed within a hospital requires a good deal of interaction with multiple different Health IT solutions.
Last week at the HL7 Working group meeting I did manage to get approval from the CDS workgroup for an adoption ballot of the IHE Guideline Appropriate Ordering profile in HL7, and also cosponsor approval from Healthcare Standards Integration. I failed to get elected chair of that workgroup, but it's now been announced that I was re-elected to the HL7 Board. I've known for some time, so when people congratulated me, it often took me a moment to realize why. Although it was much more obvious when someone offered me the more traditional dual "congratulations and condolences" on the new role.
Relevant and Pertinent project continues on its merry way, I expect to have some more exciting announcements about that project fairly soon.
HL7 (and I) will shortly (not next week, but likely the week after) be producing a members only webinar on the new regulations.
The CCDA <-> FHIR conversion work continues along at an interrupted pace as my day job continues to interfere with my day job. It goes with the territory I think.
Anyway, that's what's new with me. What's new everywhere else? I keep wondering what I've missed, there's bound to be something.
Keith